Hummer H3 Windshield Replacement and Repair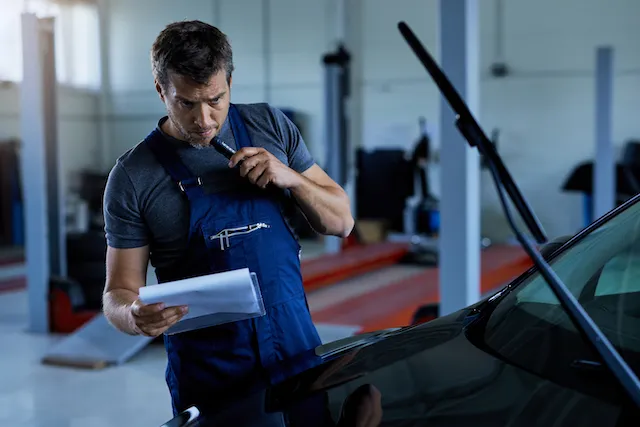 SLP provides professional auto glass and windshield replacement services for Hummer H3.
Need to fix the ever-growing crack on your auto glass?
At SLP Auto Glass, we offer premium and efficient auto glass repair services.
Come find out why we are one of the top-rated windshield repair companies in the Denver area.
---
Auto Glass Replacement in Lakewood, CO
Our windshield replacement experts are trained and qualified to install any piece of glass for different makes and models of vehicles. From specialized windshields to complex auto glass, we have experience handling it all.
Each of the specialists at SLP undergoes safety certification training to ensure each auto glass installation is done appropriately and meets safety standards. We can offer you a free quote and schedule a consultation for you. This will help you to learn more about our windshield replacement and auto glass services.
Work with us today! Let's get your glass handled.
Auto Glass You Can Trust
As auto glass technicians with over two decades of experience, we know a thing or two about quality auto glass. Therefore, we only use the highest-quality OEM products on the market.
Clear Convenience
We are here for our community. Located in Lakewood, we stand by convenient and proficient services. We look to get you in and out as quickly as possible for your auto glass repair. And we offer mobile services!
Insurance Help
Filing an insurance claim can be confusing, especially for a broken or damaged windshield. We have been doing this for years. Our customer service team will file insurance claims for you.
Our Services:
Windshield Repair
Auto Glass Replacement and Repair (side windows, rear windscreen, side mirrors and more)
Mobile Auto Glass Replacement and Repair
Power Window Motor Repair
Sunroof Repair and Replacement
Rock Chip Repair
More Services to Come!
Contact us today with any questions.
We can provide a quote for your repair needs ASAP.