No Windshield Too Big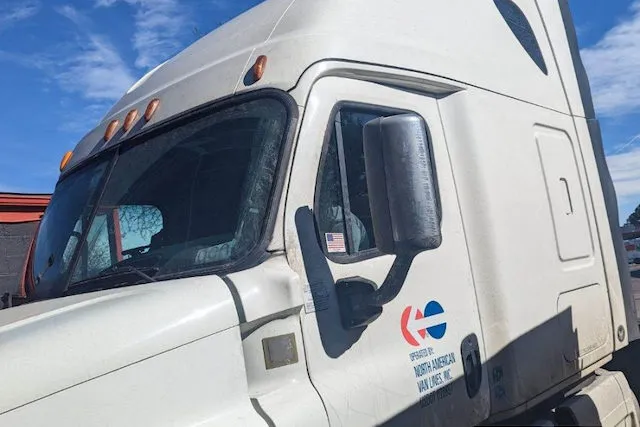 We can talk all day about how we replace and repair windshields and auto glass on vehicles, but what about the big stuff?
Have no fear. SLP Auto Glass is here for your semi-truck windshield replacement and repair.
---
Even the Strongest Trucks Need Windshield Repairs
At SLP Auto Glass, there is no job too big for our team to handle. As expert auto glass technicians, we've seen every size of replacement. Therefore, if you have a semi-truck with a shattered pane, chipped window, or faulty window motor, we can handle it.
Ultimately, semi-trucks and their professional drivers are the backbones of the country. Without their work, we wouldn't be able to transport the necessary goods for modern-day survival. So, when a semi-truck windshield gets damaged, reducing the integrity and driving visibility, it's crucial to get it back on the road as quickly as possible.
Some auto glass mechanics may not have the right materials to replace large windshields. Some may simply not want to work on semi-trucks. SLP, on the other hand, is here for all out truck-driving friends. We can handle any windshield replacement of any size. We have the tools and materials on hand, ready to go.
We Complete Mobile Repairs and Replacements, Even for Semi-Trucks
At SLP Auto Glass, we understand that it can be stressful and inconvenient to undergo windshield repair, especially if you need to get back on the road for a delivery (or any other semi-truck-related tasks). Furthermore, it can be tough to get off the highway and over to our Lakewood location. Therefore, we offer mobile repairs wherever you are.
For the same price as our in-shop repairs, we will come to you and get your auto glass back in working order. Even if your semi-truck windshield needs a full replacement, we can do it. Reach out to us, and we will get you back on track.
Other Truck Services We Provide
Truck slider glass replacement.
Glass replacement for municipal and commercial vehicles.
Door glass replacement.
Back window replacement.
Windshield replacement.
Auto glass replacement for most vehicles makes and models.
Window motor repair.
Contact us today with any questions.
We can provide a quote for your repair needs ASAP.