Windshield Replacement and Auto Glass Repair Service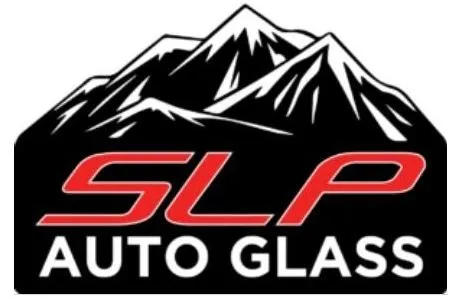 Does your vehicle need a new windshield? Does your auto glass need repair?
Super Low Price Auto Glass Windshield repair and replacement in Denver is here for you.
Our certified technicians are here for any of your auto glass needs.
From windshield replacements and back glass replacements, we can fix any glass needs.
We also do sunroof replacement, vent replacement and car window repair.

Give us a call now to get a no-obligation quote to see how we can help you.
---
About Us
SLP AutoGlass Lakewood, CO
5700 West Alameda Avenue Lakewood, CO 80226
(303) 936-6666
Shop Hours:
Monday – Friday: 9am – 6pm
Saturday: 10am – 3pm
Quote for anytime:
Online Form
At SLP Auto Glass in Lakewood, CO, we take pride in being your trusted source for windscreen replacement and car windshield replacement services. With years of experience, a commitment to quality, and a dedication to affordability, we are your go-to experts in the region.
SLP Auto Glass is a full service AutoGlass and windshield repair/replacement shop servicing Lakewood, Denver, and surrounding areas. We provide some of the lowest prices for car windshields, back windows, side windows, quarter glass and sunroof repair and replacement.
What sets us apart is that we have over 15 years of experience in the industry, exceptional customer service and super low prices. We help everyday customers and businesses such as fleets, dealerships, insurance companies, telecom and any place that needs large volume auto glass services.
Contact us today for a hassle-free quote. We meet or beat any company's quote. Finally, we work with your insurance company if you need us to.
---
Our Services
At SLP Auto Glass in Lakewood, CO, we offer a wide range of services to meet all your auto glass needs. Our certified technicians are dedicated to providing top-quality solutions, ensuring your safety and satisfaction.
Windshield Replacement and Repair
Windshield Replacement: If your windshield is severely damaged or beyond repair, we offer expert windshield replacement services. We use high-quality materials to ensure your safety and the structural integrity of your vehicle.
Windshield Repair: For minor chips and cracks, our skilled technicians can efficiently repair your windshield, saving you time and money. Addressing these issues promptly is crucial to prevent further damage.
Side and Rear Glass Services
Whether it's your side windows or rear windshield, we provide expert repair and replacement services for all types of auto glass. Our workmanship ensures a seamless fit and long-lasting durability.
Rock Chip Repair
If you have a rock chip on your windshield, it's essential to address it promptly to prevent it from spreading into a larger crack. Our technicians specialize in rock chip repair, helping you save money and maintain the integrity of your windshield.
Mobile Services
We understand that life can be hectic, and auto glass issues can be unexpected. That's why we offer convenient mobile services, bringing our expertise to your location. Whether you're at home, work, or on the roadside, we'll get you back on the road safely and swiftly.
Insurance Claims Assistance
Navigating insurance claims for auto glass can be a complex process. We're here to help you understand and manage your claim, making the process as hassle-free as possible. We even offer direct billing with many insurance providers for added convenience.
Fleet Services
Businesses with multiple vehicles can rely on us for fleet auto glass maintenance and repair. We understand the unique needs of businesses, and we offer volume discounts to help you save.
---
Why Choose Us


High Quality Auto Glass Repairs
Our auto glass and windshields are guaranteed to meet or exceed OEM standards. Every pane of glass we install is certified. In addition, our experts follow correct procedures and exercise appropriate skills when offering windshield replacement services. When you work with us, you can be sure you are receiving quality repair.


Warranty on All Windshield Replacement
We offer a one-year warranty on all services of windshield replacement and auto glass. If your windshield or auto glass has been replaced by our experts, you will receive a warranty of workmanship and materials. If something goes wrong with our work, we will fix it.


Insurance Claim Help
Our experts are experts on insurance policy and requirements. We will gladly help you file your insurance claims for your auto glass repair.
Moreover, employing our service reduces chances of making mistakes when filing for your insurance claims.


Competitive Pricing
We stand by our customer service and prices. We stay competitive in the market, offering you the best prices in Denver.
Furthermore, we accept multiple forms of payment. From Visa and MasterCard to check or cash.

Experienced Technicians
Our certified technicians have the experience and training needed to handle any auto glass issue.

Customer Satisfaction
Our priority is your satisfaction. We're dedicated to providing a hassle-free experience from start to finish.
---
Price Match Guarantee
At SLP Auto Glass, we understand that affordability matters when it comes to auto glass services. We are committed to ensuring you receive the best value for your money. That's why we offer our Price Match Guarantee to give you peace of mind that you're making the most cost-effective choice for your auto glass needs.
How Does Our Price Match Guarantee Work?
Our Price Match Guarantee is simple and straightforward. If you receive a written quote from another reputable auto glass service provider in the Lakewood, CO area offering the same service with the same quality materials, we will match their price. We believe that you shouldn't have to sacrifice quality for affordability, and our guarantee reflects our commitment to this principle.
---
Statistics
#1↑
Google Positions
Ranked #1 on Google Search
4.6★
Google Reviews
4.6 stars out of 492 Reviews
100%
Satisfaction
Great Rate, Great Quality, 100% Satisfaction
---
Testimonials

DEBRA MARTIN
Could not be happier with the quality of the work and the price.

ASHLEIGH NEAL
Absolutely the fastest service and the nicest people.

Ben Good
5-star service, friendly people and fairest prices in town. Look no further for auto glass needs. Thank you!
---
Serving Lakewood, CO and Beyond
At SLP Auto Glass, we are proud to be your trusted auto glass experts in Lakewood, CO, and we extend our commitment to excellence to surrounding areas as well. Our dedication to quality, safety, and customer satisfaction knows no bounds.
Located in the heart of Lakewood, CO we consider our city our home. We have deep roots in the community, and we're honored to serve our friends and neighbors. Whether you're in Lakewood or the nearby neighborhoods, you can count on us to be there when you need us the most.
---
Our Satisfied Customers
SLP Autoglass: We handle windshields, back windows, side windows, quarter glass, vents, and sunroofs!