Hino Truck
Glass Repair Services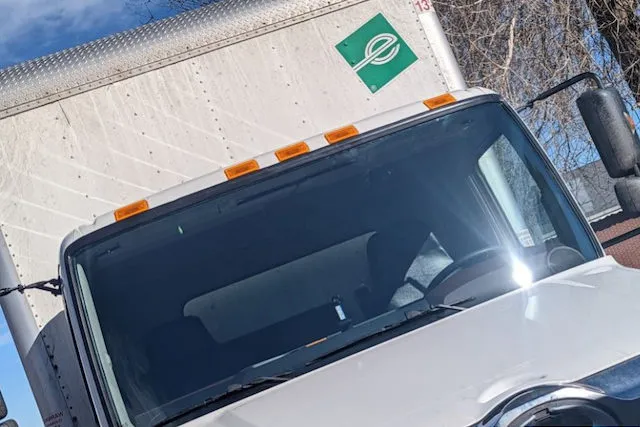 SLP Auto glass provides Hino Truck Windshield Replacement. In addition, we also provide side door services.
Have a large commercial vehicle with window damage? Don't know where to take your heavy-duty truck, bus, or other vehicles?
SLP Auto Glass is here for your Hino truck windshield replacement, and much more!
---
We Repair or Replace Windshields for Hino Trucks
When you have a chip or crack in your windshield, it's time to get it replaced. Having impaired vision and damaged integrity is a nuisance (and safety hazard) for the normal vehicle. Throw that issue on top of a commercial truck or bus, and you are barking up the wrong tree, especially if an important job or delivery needs to be done. Therefore, if your Hino truck or other Hino model has a damaged windshield, it needs a replacement ASAP.
Luckily, SLP Auto Glass can handle any windshield repair or replacement, even the huge ones correlated with Hino trucks. While some auto glass shops may shy away from bigger vehicles, we embrace them. We know how important their work is and how quickly they need to be back on the road.
We are ready for any windshield or auto glass repair, even for Hino vehicles. Just reach out to us and we'll get you back on the road!
Side Door Glass Replacement as Well
With heavy-duty trucks and commercial vehicles, you may end up with damage on your side auto glass. Depending on the vehicle, the side glass may not even be considered a window, but a specifically-shaped pane of glass. Who in the world has one of those sitting around?
As stated, at SLP Auto Glass, we're here for you! We have a plethora of different auto glass materials, allowing us to fix any issue with your Hino truck. If you have any glass damage anywhere, reach out to us and discuss the issue. We can surely get you back in working shape.
What Is a Hino Truck?
Though the name may sound unheard of, Hino trucks are extremely popular in modern-day construction, transportation, and other heavy-duty truck needs.
Overall, Hino Motors is a Japanese manufacturer of commercial vehicles and diesel engines. They are owned by Toyota and represent the motor group in all aspects of commercial and heavy-duty vehicles. From busses to dump trucks, you've definitely seen a Hino-made vehicle somewhere in the country. Due to the integrity and reliability established by their overarching company, Hino has become known for being affordable, reliable, and ready to use.
While more popular in Japan and eastern Asia, Hino has a fairly strong presence in America. At its western peak (2017), Hino sold over 18,000 units in the U.S.
Regardless of their structural and mechanical reliability, auto glass is still auto glass. Even the toughest of Hino trucks will need a windshield replacement eventually. Luckily, we're here for it.
Expert Technicians
As Lakewood natives, we strive to be the best local auto glass company in the Denver area. We stand by excellent customer service and overall service for our neighbors (you).
Extensive Inventory
We have an extensive inventory of used auto glass to cater to your needs. From cars to trucks to vans and more, our range of windshields is ideal for repairing just about any vehicle.
Mobile Services
While we offer same-day services at our Lakewood shop, sometimes windshield damage is too hard to drive with, especially with a large vehicle. We will do a Hino truck windshield replacement anywhere.
Products You Can Trust
We only use OEM materials, always. We make sure that every pane of glass used is of the highest quality available on the market. With us, you are in safe hands. Don't play around with cheap windshields.
Contact us today with any questions.
We can provide a quote for your repair needs ASAP.